A homemade spinach soup with fresh ginger to make it a bit spicy. This fits perfect on a cold autumn day. You can add butter, fried bread pieces or boiled eggs in the soup, this to enhance the flavor even more.
Country of origin: Poland
Preparation time: 00:15
Cooking time: 00:30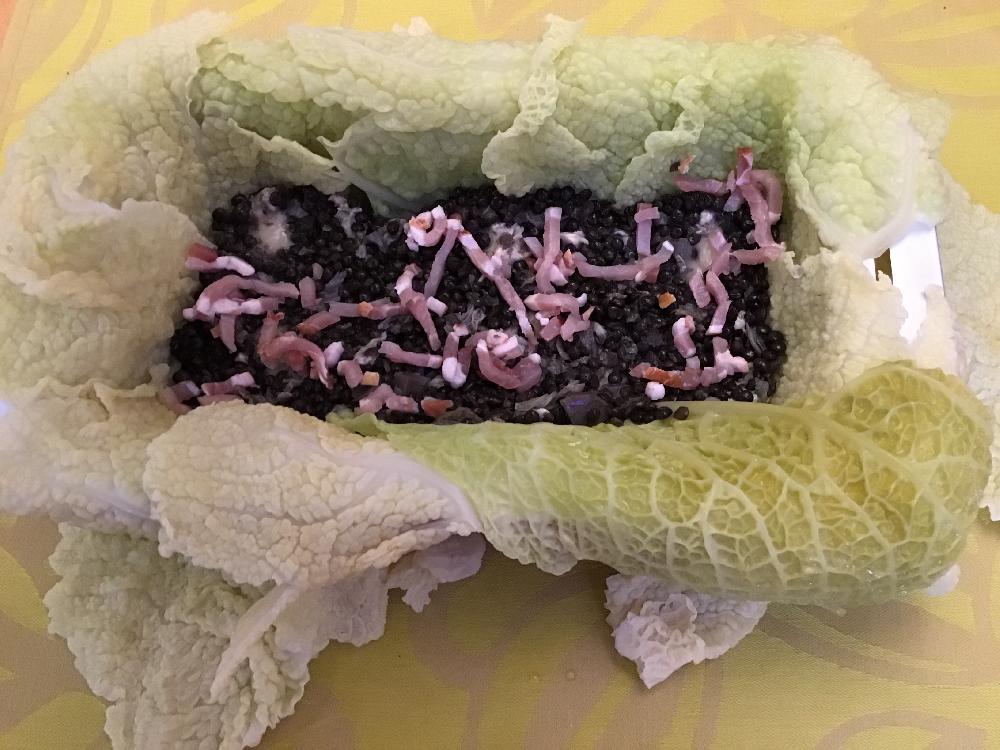 What about trying a different recipe with your kale and lentils? This is an easy and healthy recipe for Kale and lentils dolmas made in a big baking form instead of many small ones. The shape resembles more a terrine. It is stuffed with lentils, gorgonzola cheese, carrots and onion.
Country of origin: Poland
Preparation time: 00:20
Cooking time: 00:40