A sauce from the middle east. Often maid with tahini and garlic, but this recipe is without these two ingredients. Really good on white bread.
Country of origin: Turkey
Preparation time: 00:05
Cooking time: 00:00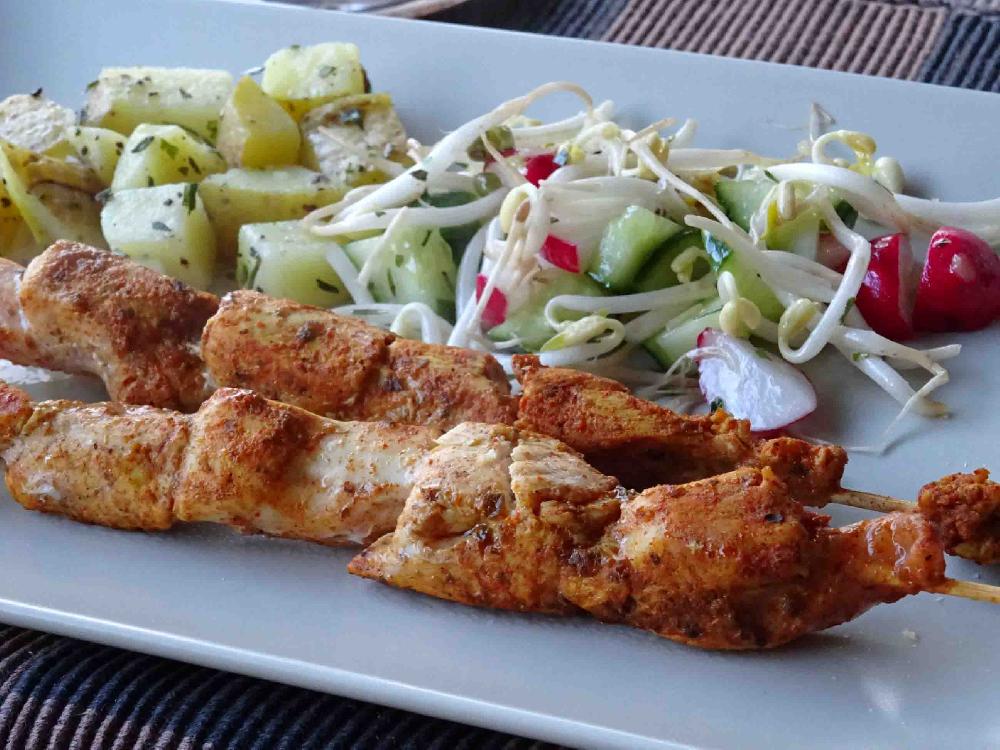 Easy homemade chicken skewers. All you need is chicken, skewers and marinade. You can use whatever marinade you like to get your favorite taste. It is very good to serve a salad on the side.
Country of origin: Turkey
Preparation time: 00:10
Cooking time: 00:15