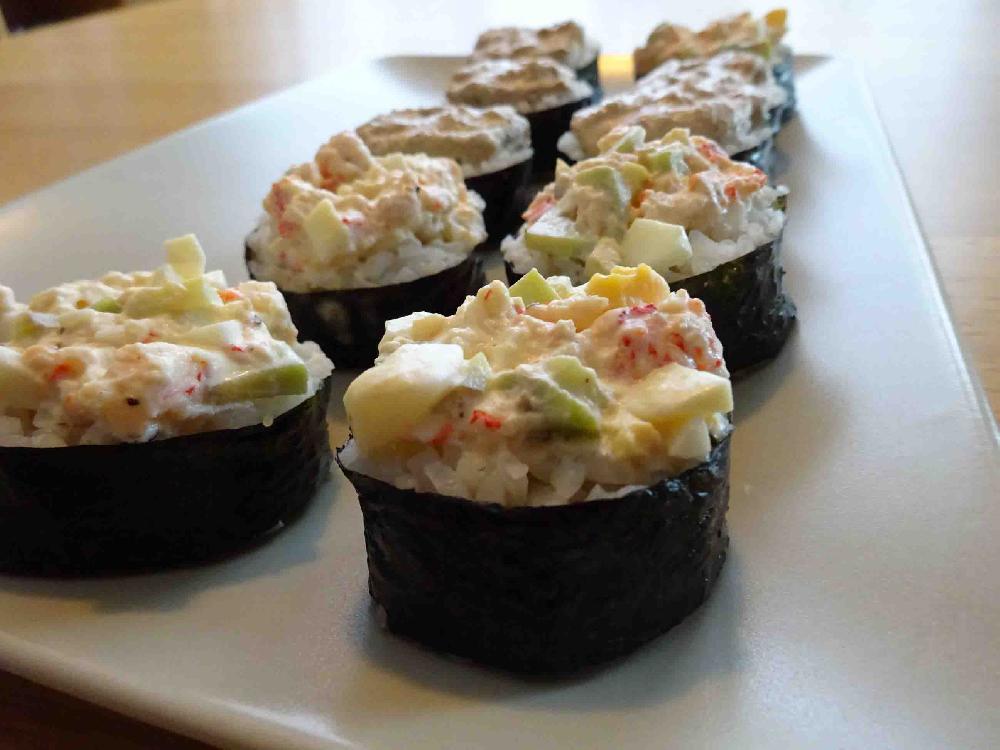 To make your own sushi make take a while but it is fun to do, and gets easier and easier every time. You can choose the ingredients you like, and make different ones like with hot dogs for examples.
Preparation time: 02:00
Cooking time: 00:30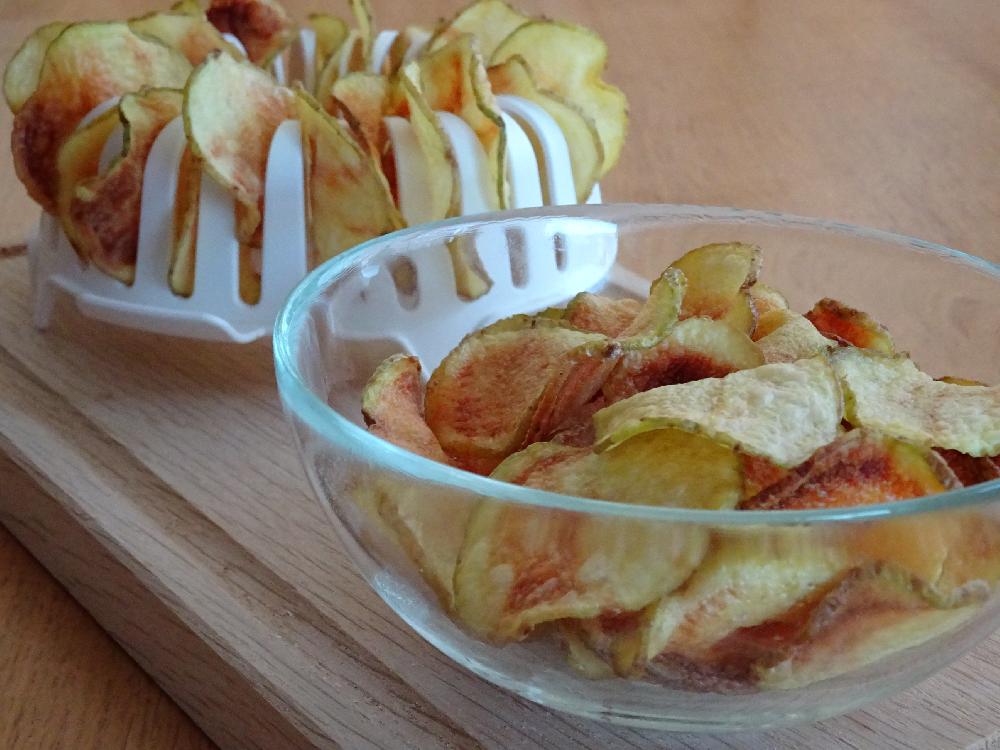 This is a quick and fun way to make your own healthy potato chips in the microwave. They become crispy and you can add the spices you like. This recipe requires a mandolin to slice the potatoes and a Japanese chips stand to place the potato slices in the microwave. Online you can find a full kit that is called Japanese potato chips maker.
Preparation time: 00:15
Cooking time: 00:10